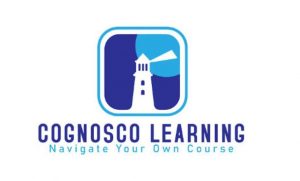 Our Logo
Our company logo is the Boston Lighthouse, in Boston, Massachusetts. As the first lighthouse to be established in North America and the last one to be automated, "Boston Light" assisted many ships and boats to navigate safely to Boston. It was partially destroyed during the Revolution War, but it was rebuilt in 1783.
Thanks to the deep and open Boston harbor, Boston became a thriving commercial center. Boston Light was a beacon of guidance and prosperity, it represents the mission of Cognosco Learning better than anything else could.
Our Name
Our name Cognosco is a Latin word which means to examine, to inquire, and to learn. We endeavor to examine our clients' current challenges, obstacles, and problems. We inquire and examine the potential solutions that may exist to solve challenges, and we assist our clients to learn how to implement and execute these solutions in a smooth, and efficient manner.
Our Mission
We are committed to empowering our clients' to grow, to improve, and to change current methodologies;  to enhance human effectiveness and human performance. Our content and learning solutions are unique, effective and powerful. We will assist you to attack your most critical  and important challenges. At Cognosco Learning,  you'll discover leading learning solutions that you will need to navigate your own course.